teaven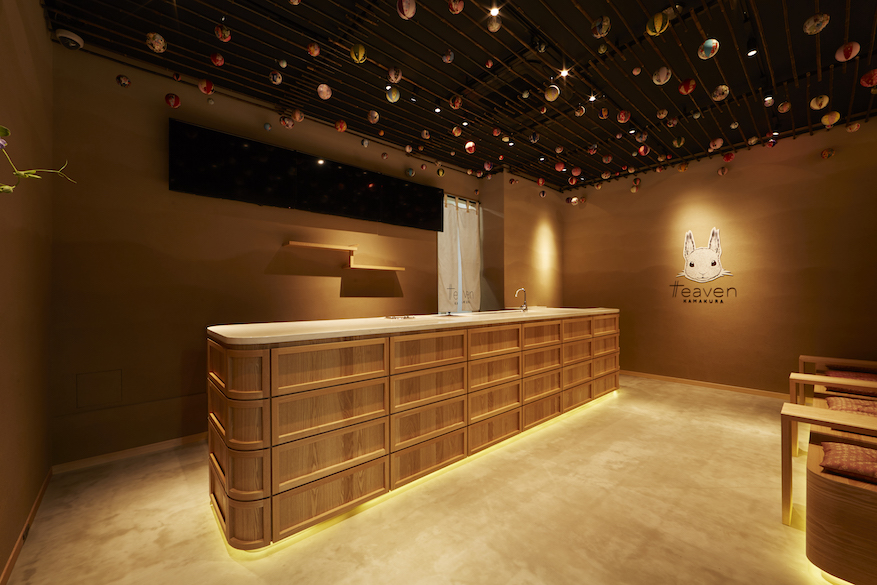 teaven
branding graphic interior
Kamakura, Japan
Purpose

Bubble Tea

Place

JR Kamakura station

Completion

April, 2019

Structure

Reinforced Concrete

Number of Floors

1st floor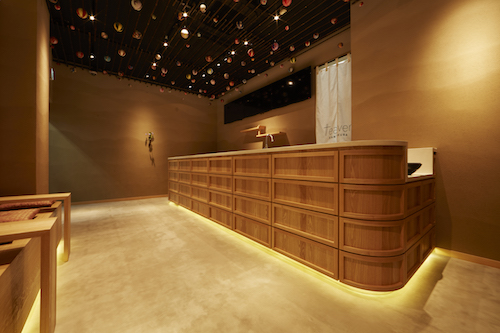 The Mud Plastered Wall of Brown Gradation

The shop is located 1 minute away from Kamakura station. It's a bubble tea shop where you can experience some aspects of the Japanese traditional tea ceremony.
The name of the shop, "teaven" is a made-up word of "Heaven" and "Tea", expressing the amazing taste and the surprise you get when you have a sip of their bubble tea.

The target customers are women in their teens and 20s who come visit the city of Kamakura, one of the most popular sightseeing destinations in Japan.

There are various kinds of bubble tea based on Matcha, Genmai-cha, Houji-cha, and even purple sweet potato from Okinawa or colorful organic flower petals. The naturally-colored beautiful appearances of the drinks are not just photogenic but also brighten up the customers' day.

By using the Juraku-mud of "the earth color" and the Shiro-mud of "the cloud color", we have expressed the moment that milk mixes into brown Houji-cha on the walls.

There are 150 beautiful Temari decorations hung from the ceiling, which is a Japanese traditional decoration. The traditional Temari can be new and inspiring to the young customers.
The entire shop interior is made by mud and wood with simplicity, and the counter is also made by plastered mud. The simplicity makes the colorful drinks stand out in the space.

Designed and constructed with hope for many people to have an amazing experience with their bubble tea made by the Japanese traditional tea ceremony style.