o-ne owner
Miki Igarashi
×
Representative at kusukusu Inc.
Ryu Suzuki
We spoke with Miki Igarashi, owner of the beauty salon o-ne in Nakameguro.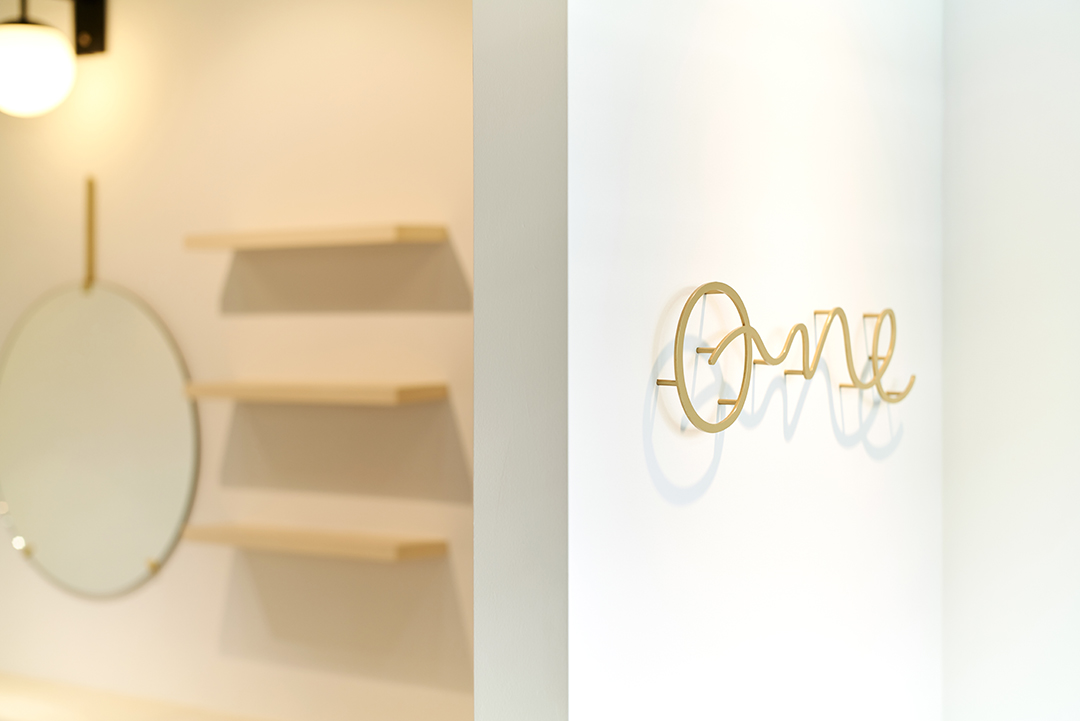 First of all, congratulations on the opening of the shop! Since when did you want to have your own shop, Mr. Igarashi?
Thank you.
Well, about 10 years ago, right after I had my child, I thought that it would be good to calm down the child-rearing, and I decided to make my dream come true.
Is there any reason why you chose the place called Nakameguro?
Actually, I was looking for it at Jiyugaoka at first. However, I couldn't find it easily, and I found the current property in Nakameguro, which I have liked since I was a student and often visited, so I decided to stay here. I'm glad that I opened the shop here now because my former acquaintances are happy that it is a place that is easy to visit.
Nakameguro is a place that mixes old and new, such as downtown and residential areas, new shops and traditional shopping streets, and I am looking forward to meeting people for the rest of my life.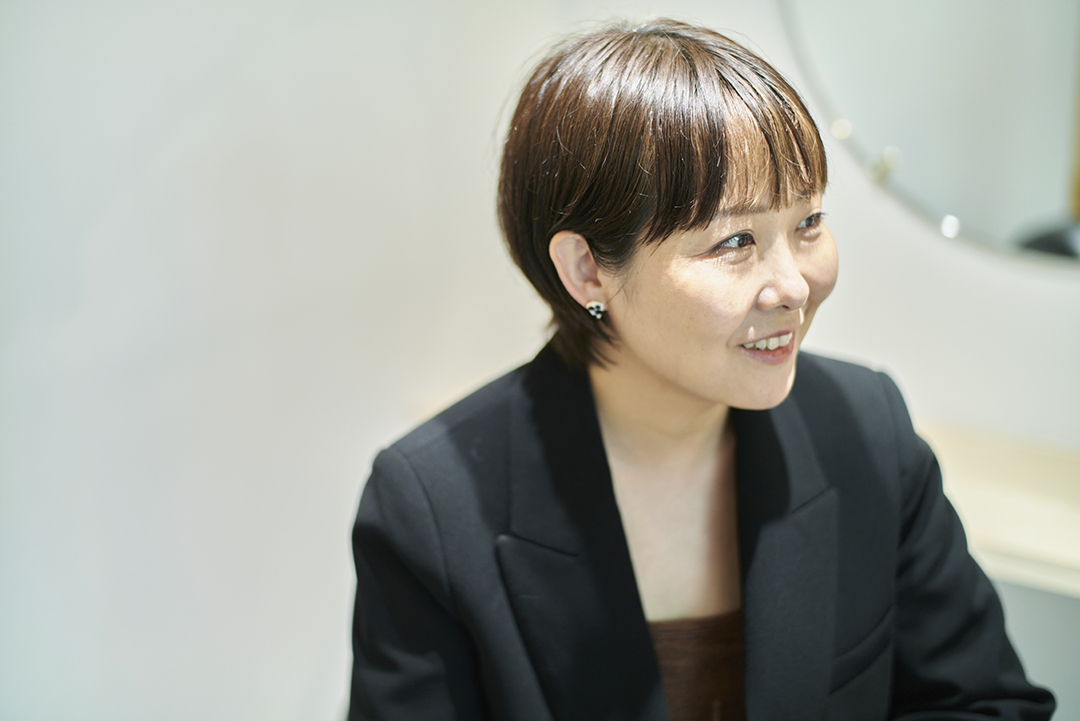 Please tell me the meaning of the shop name o-ne
"o-ne" is the Italian suffix for augmentation.
While making the most of each individual's individuality, we put in the thought of creating hair designs that shine even more.
In addition, I hope that the beauty and charm of this age will continue even as you get older, taking advantage of the mountain range of the Japanese word "one". In the hope of prosperity for all the people, things and things surrounding o-ne. I named it.
How did you ask kusukusu this time?
My husband who has experience in antique furniture and real estate introduced it to me.
And then I looked at the website, and I looked it up, and the design was, of course, nice, and I didn't just do it myself.
Because we value our customers' health and enjoyment for a long time, our ideas about sustainability and the environment in architecture and design work, as well as the fact that design is not the end of the matter, but the whole process is the decisive factor! I wanted to ask someone like this.
kusukusu is a design office, and besides the store design, we were involved in a wide range of things such as logo design, menu, and brand. What did you think?
I am more than 100% satisfied!
As for the hair design, it is proposed including the background of the person such as fashion, make-up, and body balance, so I felt the importance of total branding, and if I had asked from the beginning, I would have asked for total.
How did you feel before opening the shop? Did you have any worries?
Before the store was opened, I was working at the same time as a manager, and it was a job that looked at the whole, so even if it was going on, I felt that it was somehow not my own business, and conversely, there was nothing to worry about. I trusted Mr. kusukusu.
What do you think I should do to become a long-lasting beautician who is loved by customers?
I think it is to continue to evolve by accepting change flexibly without swaying the axis.
Always think and act about how what you do will help others.
This is also the point I asked kusukusu to learn a lot!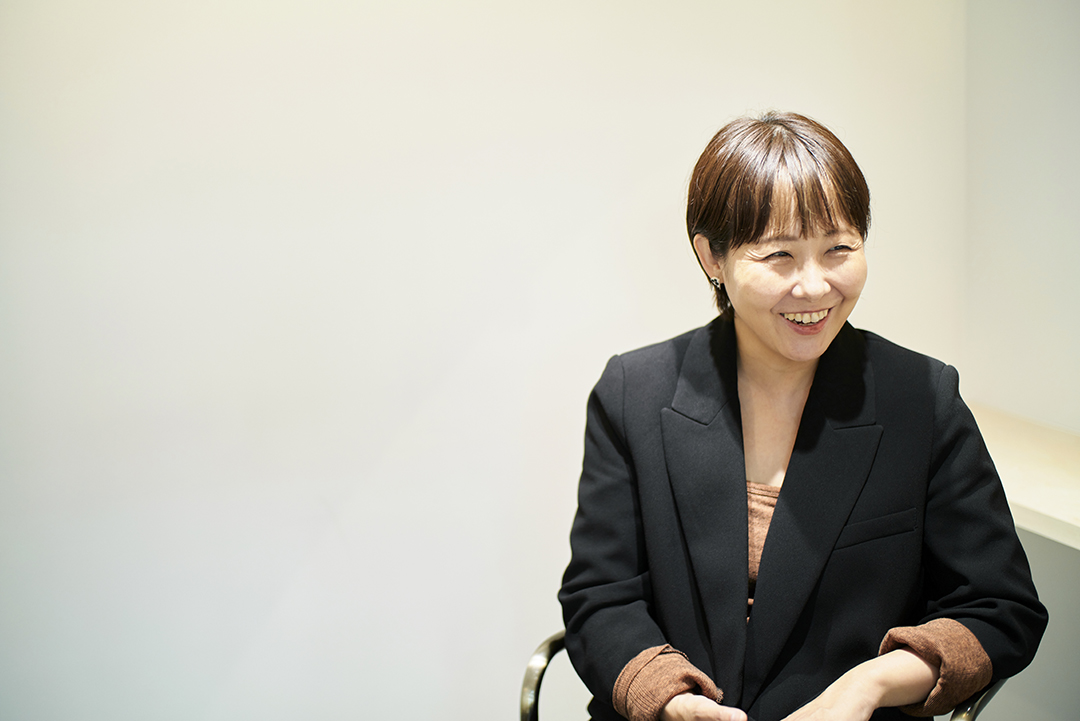 Thank you.
Finally, please show your enthusiasm.
We would like to provide work and space where people can relax and feel positive when they leave the restaurant, thinking, "All right, let's go!".