Latteria BeBe owner
Daishiro Yamazaki
×
Representative at kusukusu Inc.
Ryu Suzuki
We interviewed Mr. Yamazaki, the owner of the famous cheese shop "

Latteria BeBè Kamakura

" in Kamakura, and the owner of "Pucceria BeBè kamakura" which opened its second shop in Kamakura.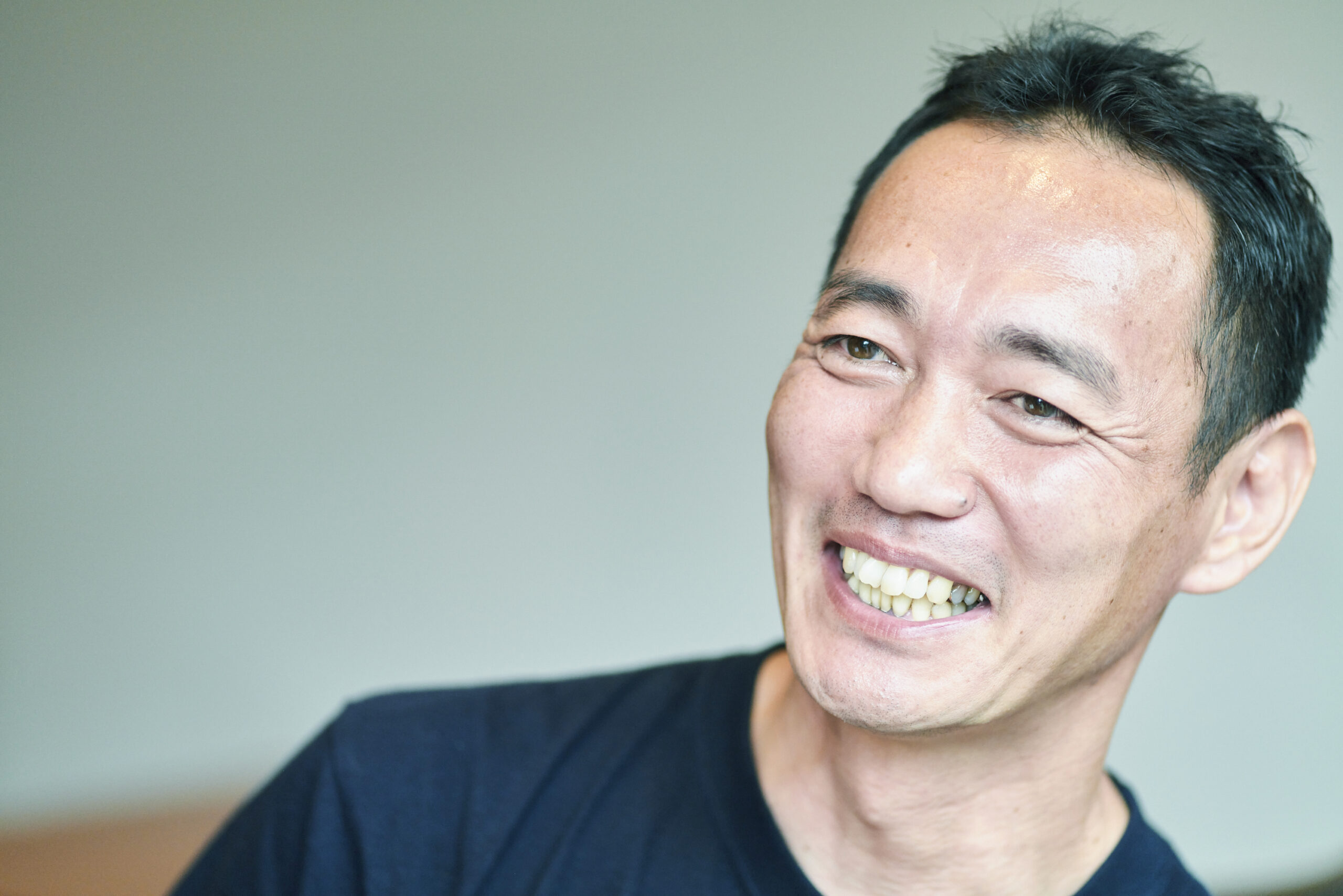 The restaurant "
Latteria BeBè Kamakura

"

, which is a joint establishment with a cheese studio popular in Kamakura, opened under a new business format. How did you find a design company for this shop?

Last year Régalez-Vous opened a new shop near the "Latteria BeBè Kamakura" shop on Kamakura Onari Street. The shop had a very nice interior, so Ryotaro Sato, the owner of Régalez-Vous, introduced me to kusukusu Inc.
At what stage did you come to consult with our company?
I consulted you when I decided on the property and how to design it.
Why did you choose our company? Please tell me if there is a deciding factor.
The fact that the shop designed by kusukusu Inc. was a very cool shop and the design office in Kamakura was the deciding factor.I wanted to have a job rooted in the local area, so I wanted to ask someone who had a job rooted in the local area.
There was a case that I wanted to ask someone who knew the land and knew its characteristics.
There was a case that I wanted to ask someone who knew the land and knew its characteristics.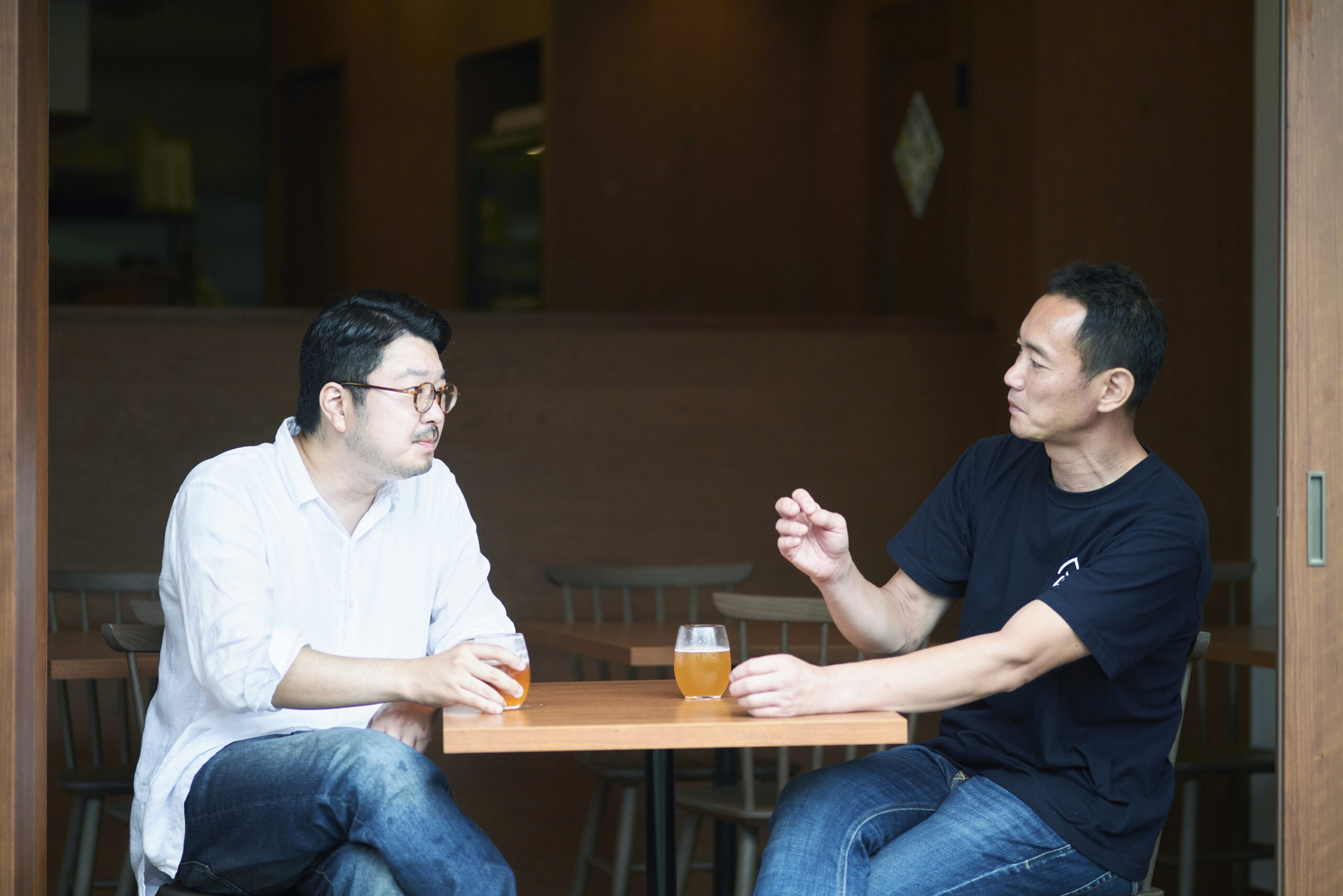 Are there any weaknesses or strengths associated with the location or the property?
The strength of the property is its location. It is a convenient place near a station on the main street, so it is attached to it.
What is important when selecting a property is whether the facility requirements are sufficient.
If you make a contract for a property first, the capacity of water supply and drainage and electricity will be decided.
From there, confirm the kitchen equipment and layout, and the necessary capacity will come out.
If the capacity is not enough at that point, we often increase the capacity by applying for electricity.
If you don't check it in advance, it could be a big problem in terms of cost.
Please check the capacity of the facility before expanding the store.
I learned that I should look for a property.
I was calculating it, and after that, the number of sticons increased again and again, but I was also thankful that kusukusu Inc. was close to me and thought about it despite such reckless behavior. What is necessary for the property is to check the facilities.
Please tell me how the concept of the store and the image of the store became solid in Mr.Yamazaki.
I've been wanting to start a panini specialty shop for about 10 years, and the feeling of being able to eat it easily was really good. I've always stayed at a panini in Italy, and there was a place where I kept heating it.
As for the image of the shop, I vaguely wanted to make it woody and warm, but details were not fixed.
From the layout to the layout of the kitchen, the two of us worked together on a tripod and thought about it together, and it gradually hardened.
At the beginning of the design, Mr. Yamazaki requested that it not be too cool.
After all, I wanted to make the restaurant casual and easy for customers to enter.
I don't think it's a restaurant that people tend to be too busy.
Was there a point in the design that you can't give up here?
The kitchen is an open kitchen. We don't want to have a closed kitchen where we can't talk with customers. We wanted to make the restaurant open, so we wanted to make it a place where you can see the main street from the outside, and there is a lot of light at night. We wanted to make it a place where you want to come in.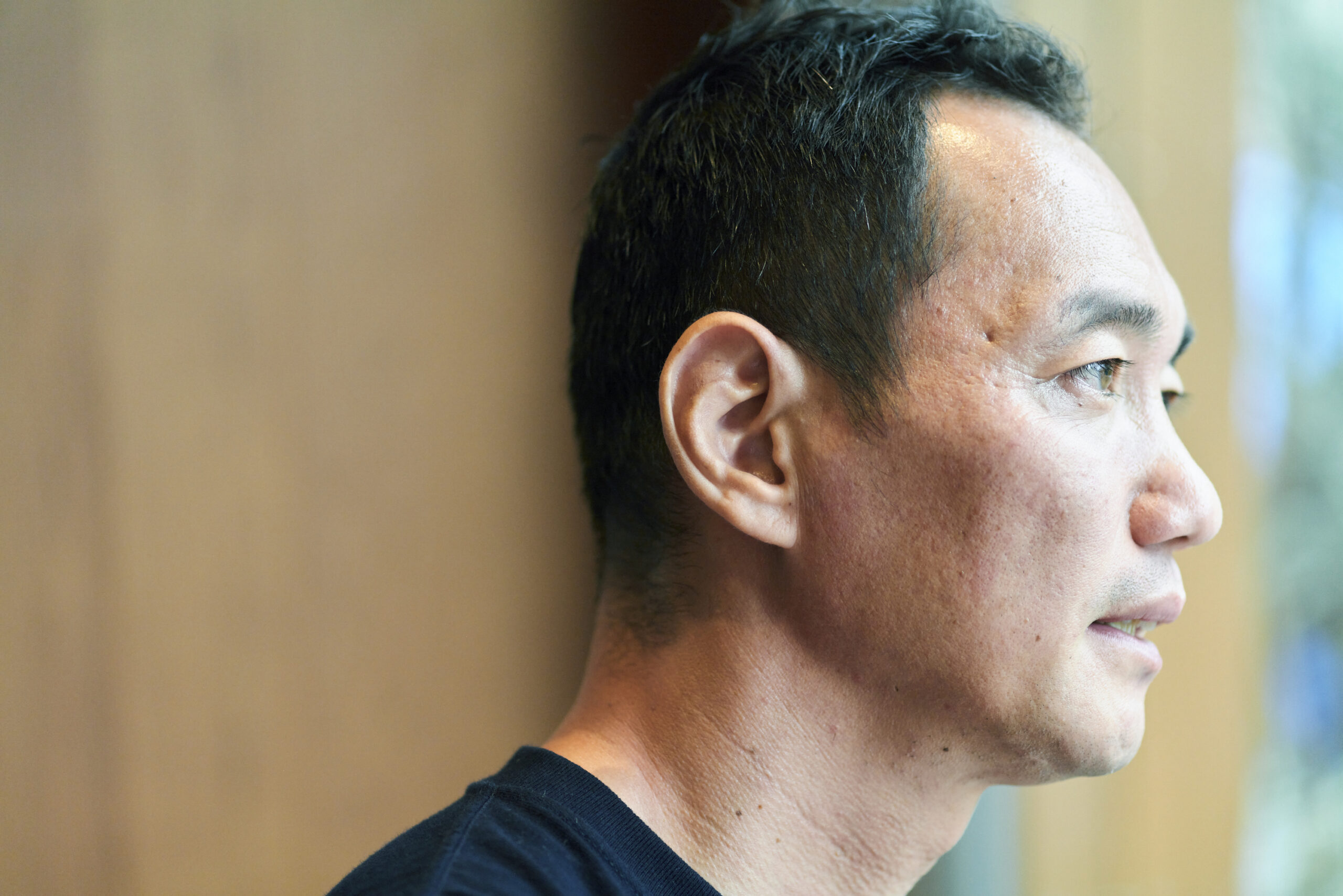 The ideal way to proceed with the store is to decide the target, decide the menu and kitchen equipment to some extent, look for the property that matches the concept, check the capacity of the facilities, and kitchen layout.
At the same time, we also work to solidify our brand image.
This time, Couscous was in charge of logo design, shop card, business card, DM, takeout flyer, menu, T-shirt, etc. How was it?
where we've been doing it ourselves, we've been doing it with professionals,
It was very reassuring to be able to discuss everything about the restaurant, such as the take-out container.
At the first store, we thought about it by ourselves and did it roughly.
I got an order for wine and there's no opener! It was open like random.
With that kind of experience, when I started the restaurant this time, even though I am a professional food and drink chef, the menu not only has a menu written on it, but also has a design in it, what to do with the book, etc.
I think all of them are one of the shops.
You can discuss it, and you can suggest to make one by one together. This is the best part. I'm glad I asked you this time.
Do you have any favorite points after actually doing it?
When it was finished, I thought this was a very comfortable space.
Especially the color is good and the wood is wood, but the balance is good and it is comfortable.
However, the space is not too casual.
I like the cozy space and the openness.
I hope you think so too.
Also, local Tomoyo Nakamura made signboards and small details of the shop as well as the first shop, and he put a warm image by his works.
In terms of collaboration with local people, bread is Breadyitby and gelato is Santee.
With the idea of valuing the connection of Kamakura, I hope that we can liven up Kamakura together and that our customers will be happy in the end, and that we will be happy or happy.
Are you thinking of becoming the second panini specialty store in the future?
As a new challenge, I think Zushi or Shonan area is good.
I don't think about Tokyo, but I want to work in my favorite city.
In addition to making money, if we can contribute to the local community by opening a shop in the town we like, I think we have a meaning of existence.
You actively participate in local events.
I try my best. Our goal is to make a contribution to the local community and to eat and drink!
It's loved by the locals.
There are really good staff members. It's a virtue of Mr.Yamazaki.
I would like to create a shop where the staff would like to work for a long time.
Lastly, please let me know if there is anything you feel good about choosing our company.
After Mr. Régalez-Vous introduced me to me, I was looking at Régalez-Vous's article in this interview, and I read that he wants to keep going with me like a friend. I thought, "That's too much to say ~!" and it really became like that. LOL
I think we will continue to have a long relationship.
Thank you very much.