I am owner
Naohiro Yamada
×
Representative at kusukusu inc.
Ryu Suzuki
"I am" is a renovated hair salon located near Gakugeidaigaku station. It used to be named "IVORY", but we have changed the shop concept, name, and the interior this time. The shop concept is "to bring out the essential beauty". This is the interview with the salon owner, Naohiro Yamada.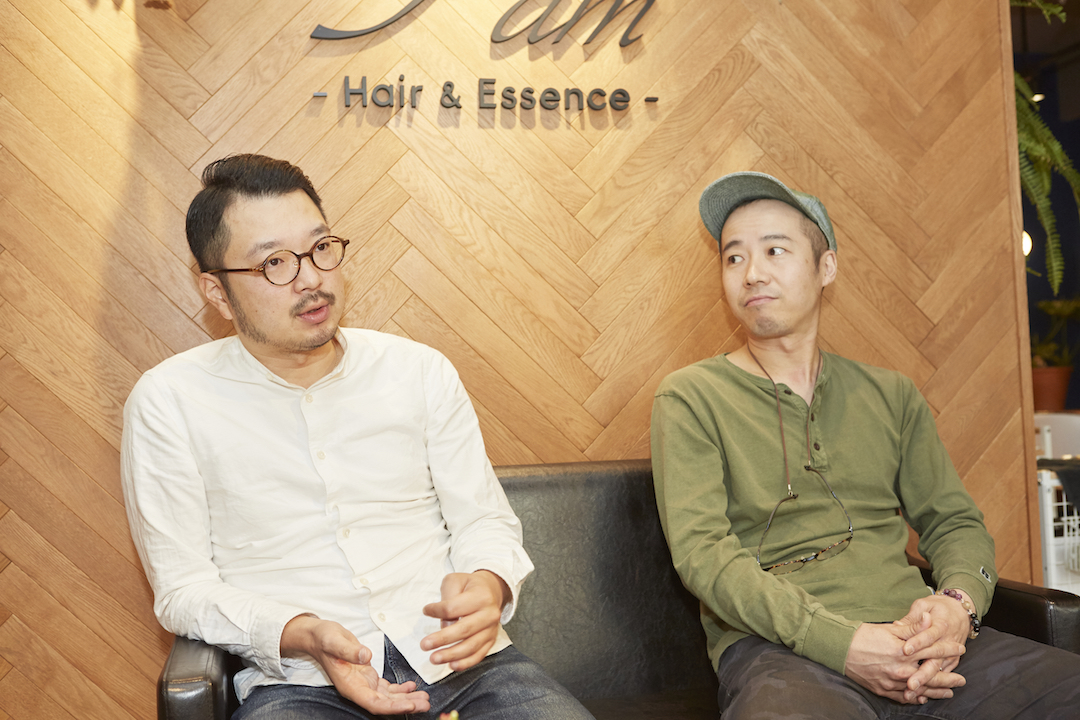 What made you decide to renovate your salon?
The previous salon, "IVORY" opened 10 years ago. Because we have kept using natural materials since then, a lot of customers who have problems with their bodies and hairs came to our salon. As we age, we tend to have more and more physical problems such as sensitive skin or weak hairs. We wish we didn't have to do anything with those situations, but against our hope, our hairs start to get thinner and thinner or grow grey. So, we cannot avoid to perm or dye our hairs. When we do those things to solve problems, we did realize that they are not essential solutions. We need to improve our bodies from within. That's how we have started to learn about how to bring out inner beauty from within and started to have our salon concept more clearly. This is why we thought we need to clear things up and spare more spaces to do more essential approaches to our customers.
Specifically, what have you changed in terms of your service?
We have started to secure longer time for counseling about our customers' needs and wants so that we could understand them better. We did not have a lot of time to talk before, but we face each and every customer more attentively now. We provide Vaginal Steaming and also have a private cutting room so that we can meet any kind of needs from customers.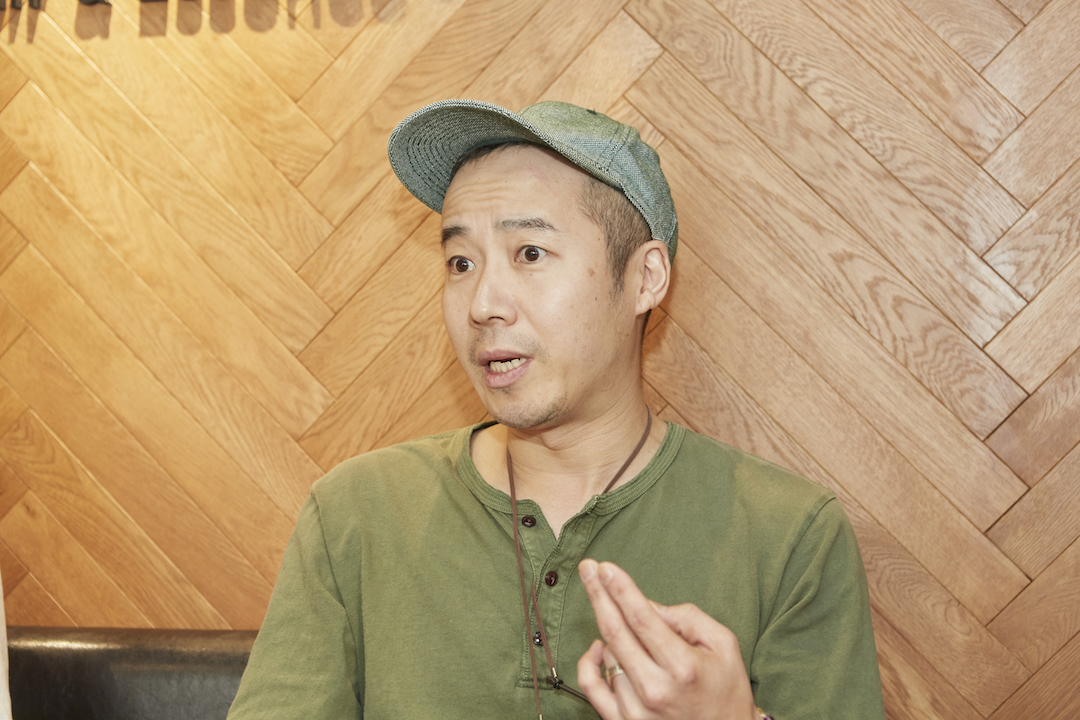 How did you think about the interior design together with our designer?
I have always been interested in interior designs and had quite concrete images for my salon. But, when the designer, Mr. Suzuki (rep of kusukusu Inc.) explained his plan and showed me the rendering, it was far beyond my imagination. It much better, and I thought I could offer my project without any concerns.
What did you care about especially as it is a hair salon?
The main atmosphere I wanted to protect was "healing and relaxing". Customers with a wide range of ages visit our salon, and each customer has her own issues with her hairs, skin, or bodies. Mr. Suzuki suggested the design with the "healing and relaxing" atmosphere and also matches with every age of customers. I think the interior is calm, natural but also modern. There are a lot of plants, and I can tell he cared about the comfort and the usability for customers the most.
Did you have any worries before the renovation?
Since I already had a vision that I thought would be the best for our customers, I was afraid it will be ignored.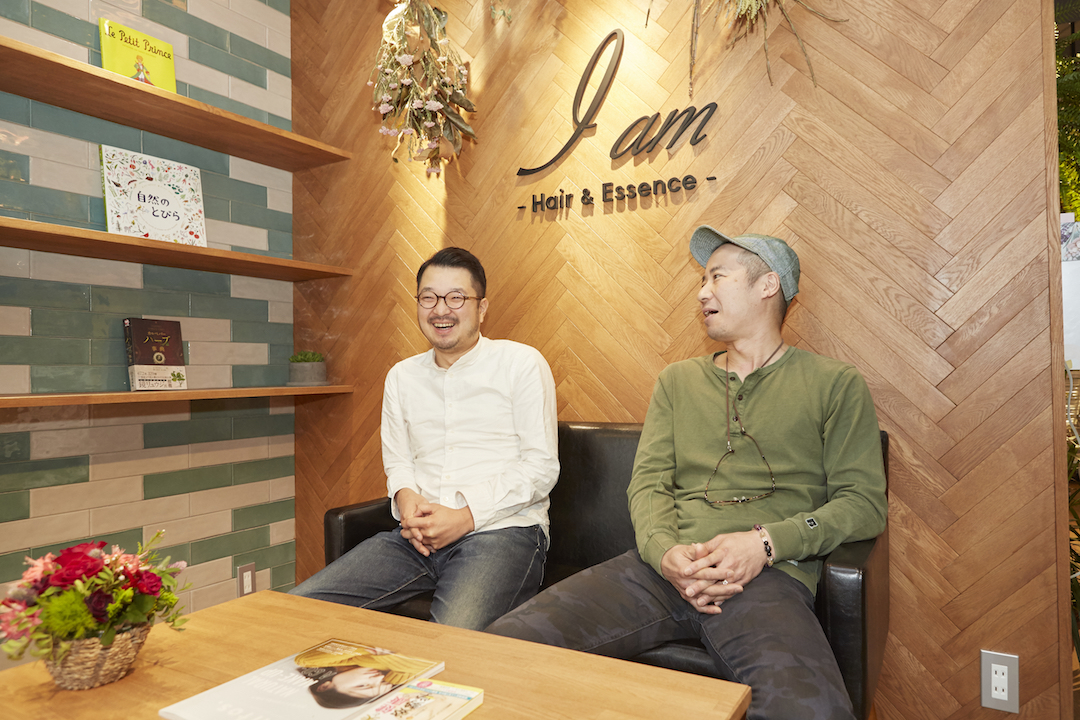 Did your worries disappear in the end?
Yes, it did. There should be an owner's will, a designer, and constructors to make a good store. I have told everything I had in my mind to Mr. Suzuki so that I don't have to keep my worries and concerns inside. He took all of them seriously and fulfilled what I wanted. It was really good thing about him. I understand, as a hair designer, that sometimes we tend to cling to what we think should be correct or best. But when we let them go and accept what customers without knowledge and experiences want, a magic happens sometimes. Mr. Suzuki was very generous and humble to accept my opinions, and so, the magic happened.
What was interesting about renovation?
I like to see how construction workers do their works, so I visited the salon every day. Perhaps I was annoying, but Mr. Suzuki also said that I could come and see anytime I could. There are things you can't change later but can be changed on the spot. So, it was good that I went there and see what was going on every day.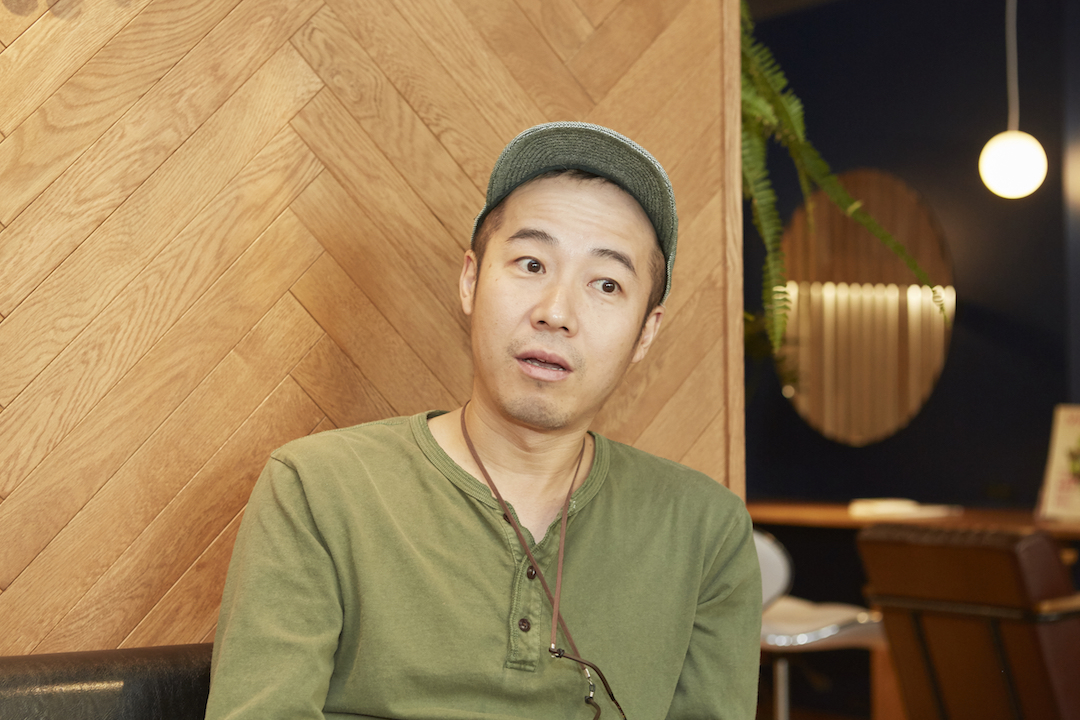 What was the difficult part?

It was hard to juggle the renovation and running the salon as usual because we opened the salon as we renovated. At the same time, I have met many new people and I was too busy to remember all the things happened during that time. Because I have started telling out loud what I was doing and actually doing it, many good things started to happen and it became a positive cycle.
What is your goal after the renovation?

"Enrich people's lives through their hairs, bodies, and souls" is our business philosophy, so we keep using hair products that have the least damages to our hairs, and provide services such as V-steaming, counseling, or Chinese medicinal to improve customers' inner beauty from within.
I still remember what Mr. Suzuki told me at the beginning. He said "please let your wife be your first customer after renovation". It was kind and thoughtful of him to think so, and I am very happy that I could offer my project to kusukusu Inc.