MITSUWA CO.,LTD. Tomiya Apparel Division Brand director
Kouichirou Shin
×
Representative at kusukusu inc.
Ryu Suzuki
"Chunon Brillante" is an apparel brand that sells American traditional shirts and aloha shirts collaborating with a Hawaiian brand 'IOLANI, Inc. Its flagship shop opens on Yuigahama street, Kamakura in November 2018. Koichiro Shin is the representative of the shop, and the shop is owned by Tomiya Apparel department of Mitsuwa Co., Ltd.
Here is the interview with Yoichiro Shin!
How have you and your company decided to open a company-owned store?
I have started this brand, Chunon Brillante in 2015, and it has grown until today with the supports from everyone especially department stores, that have been our main stockists. For a business to grow, efficiency is important. On the contrary, our brand's concept is "not to compromise in quality", so we have limitations in the speed and quantity we could provide, but we never compromise in the quality. So we thought we would like our customers to understand how we're different and passionate through face-to-face communications about our products. This is how we've come to a conclusion to open our own shop where we can talk to our customers directly.
How did you search interior designers?
We used the internet. We have actually met quite a lot of designers before we met kusukusu Inc. I was impressed by how passionate and helpful Mr. Suzuki (rep of kusukusu Inc.) was to try to do what I wanted to do with my limited budget. Their office is also located near our shop, so they are familiar and very knowledgeable about the area. Besides, I had received quite a few unclear estimates for the construction and design fees before kusukusu Inc., but kusukusu's estimate fees were very clear to understand.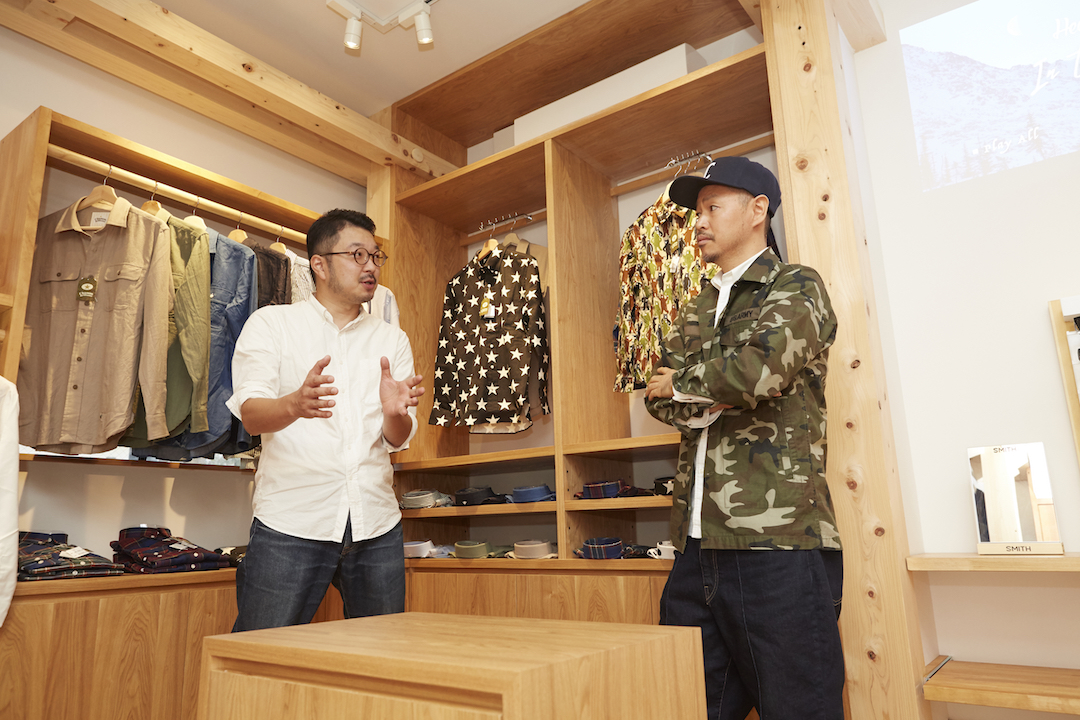 Did you decide to offer your project to a design company and construction company separately in the first place? In some cases, people offer a company that does both.
Not in the first place. We have also talked to companies that does both design and construction, but often times, the estimate fees were not clear to understand, so we preferred to offer separately. I think it is hard for those who run a shop for the first time to find design and construction companies separately, but kusukusu Inc. introduced us a construction company that is suitable for us and gave us an estimate for construction fee as soon as possible. So it was very helpful and easy for me to explain for my boss and the company as well.
I'm sure there are many people like you, who is in charge of a brand and shop that are owned by a company. Do you have anything to say for them?
You need to go through a lot of hard works, so be prepared for that. I think it can be applied to not only big companies but also to small and medium businesses, but it takes a lot of time and energy to suggest and push through a new project in a company. People will not trust you easily. It's important what you have done so far and if you're trust worthy employee or not. In my case, I have worked for this role for 10 years, convincing the need of building our own sales channel. It might have taken more time than it should have been, but through all this time, I have had many experiences and achievements, and always tried being a reliable employee.
What was interesting in creating a shop?
As I said, it was very hard work, but the expectations from people around me kept pushing me forward, and thanks to that, I stayed highly motivated to create an ideal shop for us. The more detailed and concrete the things became, the more I enjoyed and motivated.
You can see there are close attentions to details in our shirts. There aren't many other casual shirts brand that put as much attentions to details as we do. When you buy something, knowing all those details about the product, you wear/use it a lot more often with a special feeling compared to when you buy something just because it's cute. I think it is one of the interesting points that you can tell your customers directly about it if you run your own shop.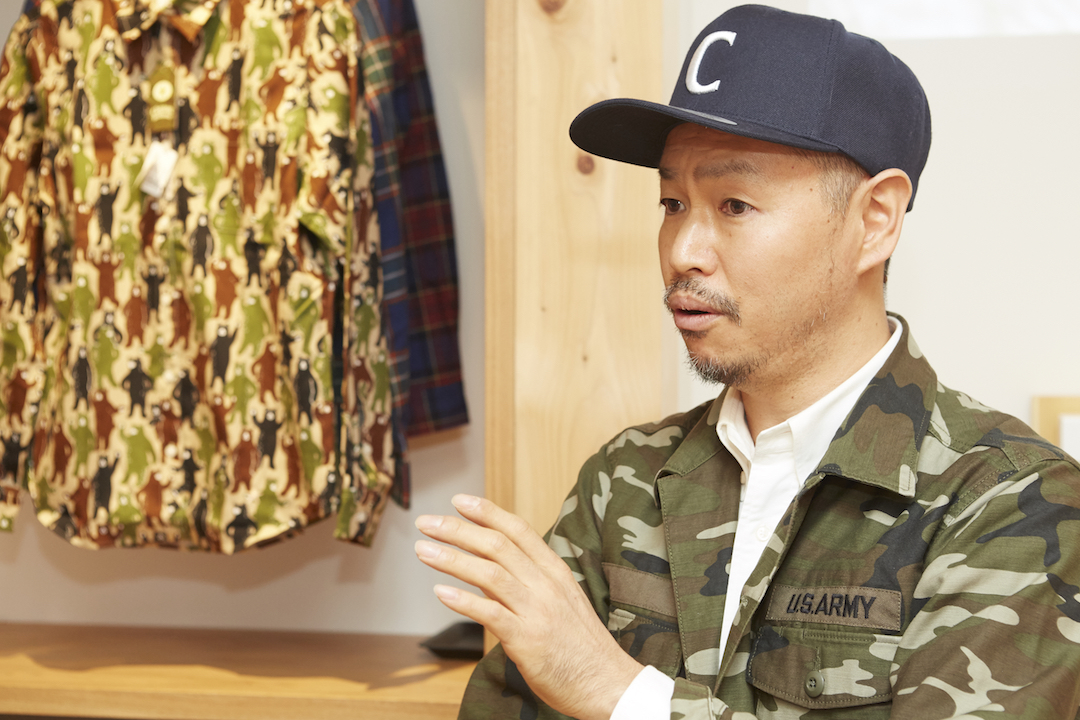 How did you decide on this property?
I'm afraid that there are too many things inside Tokyo and even good products will be buried under too many things. So, by locating the shop away from Tokyo, I thought the quality of the products can be recognized and appreciated. I wanted to avoid the central area of Kamakura, and preferred somewhere a little away from the central and has a wide and welcoming entrance. This place was what I was looking for.
How long did you spend on looking for a property?
I think the location is very important, so I spent total one and half years. It's been two years since the project began, but it took the longest to find the suitable place.
Anything about your shop's future plan?
The brand has a few years of history already, but this is the first flagship shop, and I consider the journey of our brand starts from here. We keep on making satisfactory products and at the same time, we will pursue the service that brings relaxing moment to our customers at the shop. I'll be happy if you could come by after visiting nice spots in Kamakura because there are many. We go forward one step at a time, trying not to go backwards.