minato-no-akari
The Long Cherished Dream Has Come True
13Dec.2017
The interviewee is the owner of the dried fish cafe "yoridokoro", Takeshi Megumi. This time, we have asked questions about his Japanese-style villa "minato-no-akari". kusukusu Inc. has designed interior and exterior, and done the branding. You can also find the interview about his fabulous cafe "yoridokoro" here.
One year after opening "yoridokoro", you have opened a Japanese-style villa, "minato-no-akari". How did you look for a property to open the villa?
9 months after opening "yoridokoro", one of the people who saw our construction to make "yoridokoro" came to have lunch there. I got to know he is a carpenter and owns a Japanese traditional style house, and we got along pretty well. Then he offered me to help the renovation of his traditional house and offered me to rent it because he couldn't do anything with it on his own. Yet, there was another person who wanted to buy the house. So I have asked kusukusu Inc. to help me to make a presentation to tell our thoughts and aims to the owner, and in the end, we got to be able to run the villa here. Kusukusu Inc. and I have been working in harness together.
I assume there are many differences in running a café/restaurant and a villa. Could we know what's good and bad about each?
There are differences in detail, but the core is the same as in we try to make our customers happy through our brand. There is actually nobody who has the experience in restaurant industry or hotel industry in my team. But as you can see, we have been managing to make our customers happy. Of course, there are a lot of skills and knowledge to gain, but the core in the service industry is to make customers happy. In this sense, branding is very important because we decide how to make our customers happy based on it.
Did you hesitate to start a business in a field where you have no experience?
Through the previous jobs, I have done a sales job, engineering, and some more. When I was living overseas, I have also worked at a restaurant. So I kind of knew how it's like to work in the restaurant industry, but it required courage to start a new business. But looking back now, I think having no experience was an advantage. I mean, we sometimes do something that is a taboo in the industry without realizing it's a taboo, but customers could actually like it. So, I think having no experience can be a strength.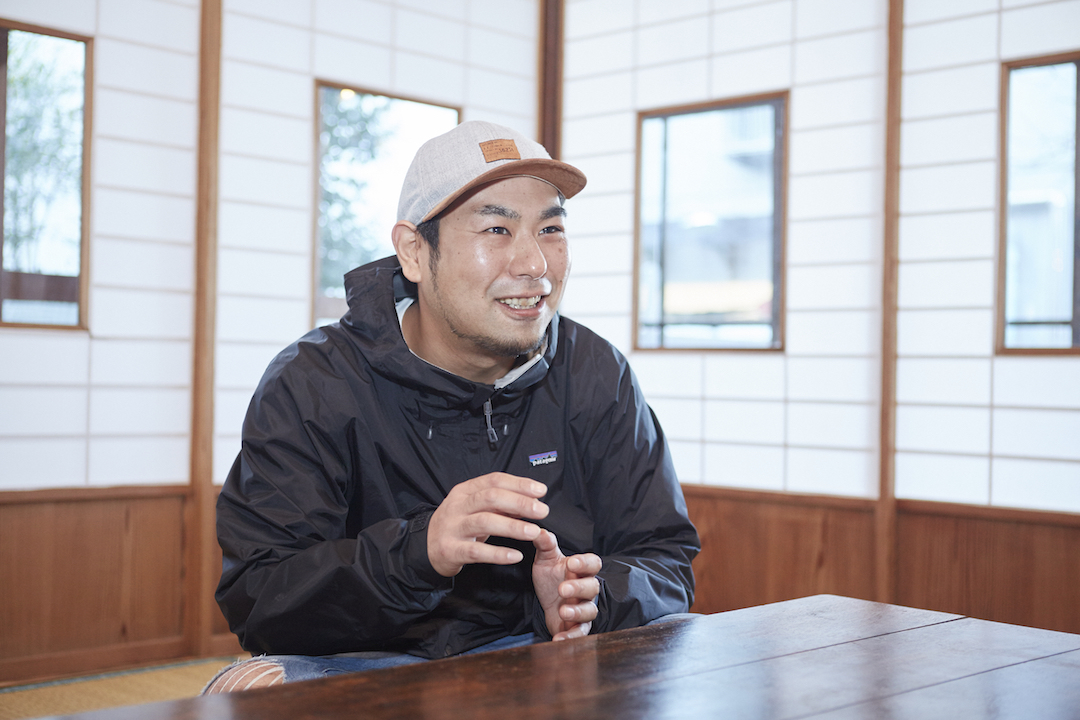 There are quite many hotels in this area. Is there anything you are doing to make your villa stand out?
– I think it is one of the best ways of making us outstanding to stick to the concept and express it faithfully. Our villa is a Japanese traditional house, so it is different from luxurious hotels around here. Also, expressing our concept "A Place Where You Can Say I'm Home" makes us different from them. So, I think sticking to the concept is what we're doing to make us different. I always think about what we can do and what big companies can't do.
Tell us the reasons why you decided on the villa style?
Through the branding sessions, we have realized that we are better at serving individuals one-on-one instead of serving a mass of people at once. When it is decided that we can run a hotel at this place, I was also considering a guest house. But through the branding and marketing analysis with kusukusu Inc., we have decided on the villa style. It was actually a very good decision.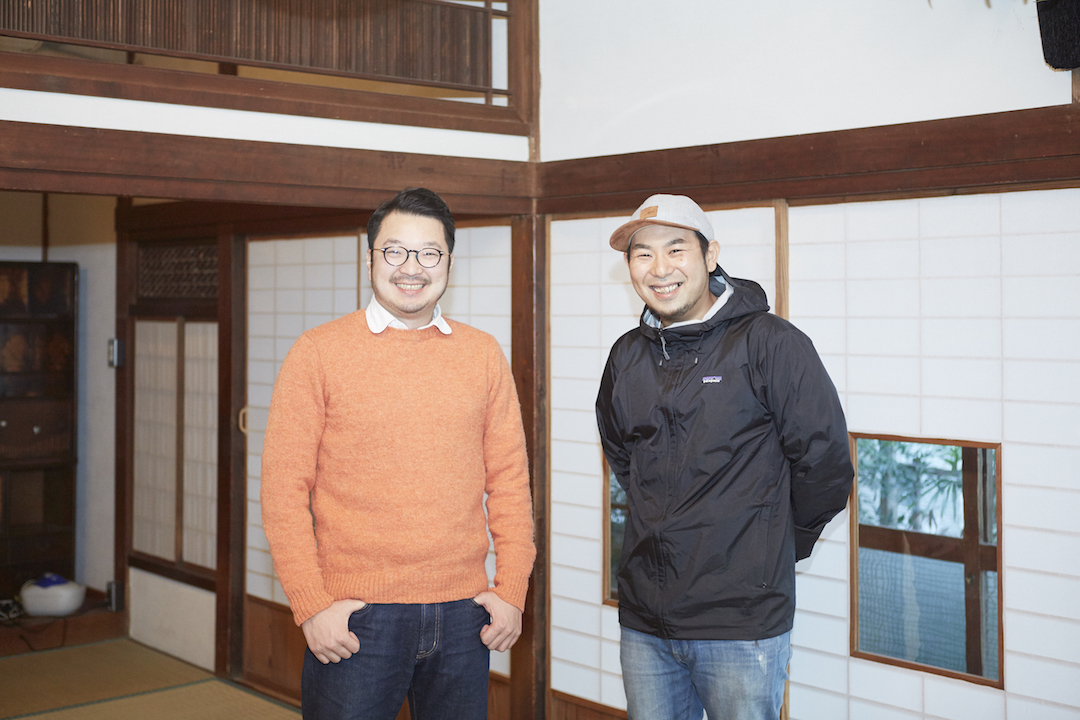 Give a message or advice to those who are going to have their own shops!
– In the cycle of thinking strategies, actually doing them, learning, and then thinking about strategies again, I have learned a lot and became able to do more and more things. At the beginning, it is tough in many ways like financially or mentally sometimes, but you will have more and more free time and will be financially independent as you go further and you can see what's beyond the tough time only if you start your own business. I'm also still in the progress, but I think I made a good decision to start it. On the way, you also get to meet many people, which enriches your life. I was also lucky to meet kusukusu Inc. that helped me with the shop branding so deeply and strategically and perfectly designed my shops based on it. I don't think it is wrong to say there wouldn't be any other design companies like them in Japan. I guess you can learn a lot from those who have started already. Good luck to you too!