BEER SWITCH

A Space with Originality
13Dec.2017
A beer bar is born at Shukugawara, Kawasaki in Japan. It is owned by a young owner, Kosuke Shida. We have designed interior,exterior, logo mark, shop home page, and done the shop branding.
How did you search design and construction companies?
I have picked five companies by looking at their previous works on a website that connects companies and those who want to open a shop. Then, I had meetings with them in person, and kusukusu Inc. was one of them. I got attracted not only by the previous works but also by the personalities of the people at kusukusu Inc. Though many companies showed their images and designs without listening to my opinions so much, the CEO of kusukusu Inc., Mr. Suzuki listened to my thoughts and opinions well enough before they started to work on design and shop concept. Actually, I had already decided to offer my project to a different company when I met kusukusu Inc., but I changed my mind and decided to follow my instinct and offer my project to kusukusu Inc. instead. I am very happy that I did.
We have worked on shop branding very closely. How was it?
At first, the shop concept I had was very weak and vague. After the two months of repeated branding sessions (two hours per session, one session a week) with kusukusu Inc., we have finally reached the shop concept "The Best Draft Beer". I was smoothly guided to polish up my vague thoughts and aim about making my own shop, and managed to establish the core value of the shop which would be the guide for every decision making about the shop. Through the branding meetings, I have also found my goal to have eight branches in the future. It was tough work to face myself, but also it was such fun and full of hope for the future.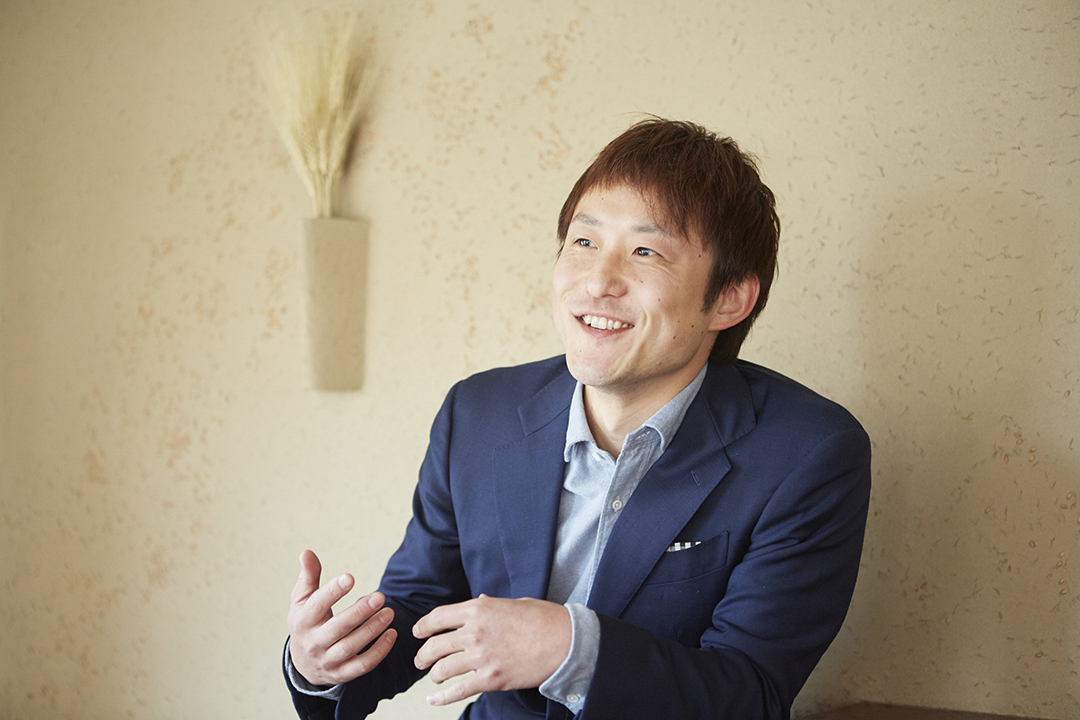 Do you think the branding sessions were helpful?
Yes, definitely. If the shop concept is firmly established, it is easy to convey what you want to express and serve to customers. I think people can immediately see that my bar only serves high quality beers. You will also get various kinds of comments from your customers such as – "how about serving wine?". If the shop concept is not strongly established, your shop will be affected every voice around you and you would end up not knowing what you actually wanted to do. So, it is very important to establish the concept to know what you should do through branding sessions. I am thankful that kusukusu Inc. guided me to build the strong concept.
You have decided to serve 10 different taps including all of the Japanese biggest four beer companies, which is not easy to do. What made you decide to do that?
You are right, it is not easy to serve beers from all of the biggest four beer companies in Japan. If you have contract with only one beer company, you will get many kinds of supports and services. So it is indeed not easy to give up all of them and stick to what you have decided to do. However, there are customers who come to my bar because it is not easy to find a bar where you can enjoy best quality beers from all of the four brands. Also, if you put yourself into customers' shoe, it's definitely good and enjoyable. That's why I have decided to do this. I also think this strategy expresses the shop concept well.
You struggled to find the place to open your shop. How did you look for a property?
I had already started to look for a property when I met kusukusu Inc. I asked Mr. Suzuki to come along with me to see properties, but I couldn't find the one easily because I had too many criteria at first. So I have limited my criteria to three points, which are first floor along the street, within five minutes from the nearest station, and the lower rental fee.
I have also studied about what makes a shop go bankrupt and found out the two main reasons; being unable to pay salary for employees or being unable to pay for a rent. I have decided to start a bar without hiring anybody, so I wanted to avoid the other risk, expensive rental fee.
Expensive rental fee could bring a negative cycle to a shop; in order to pay the rent, we need to increase the sales, to increase the sales, we need to hire people…Then it is possible that we will be unable to offer high-quality beer that express our concept. So, I didn't give in the lower rental fee.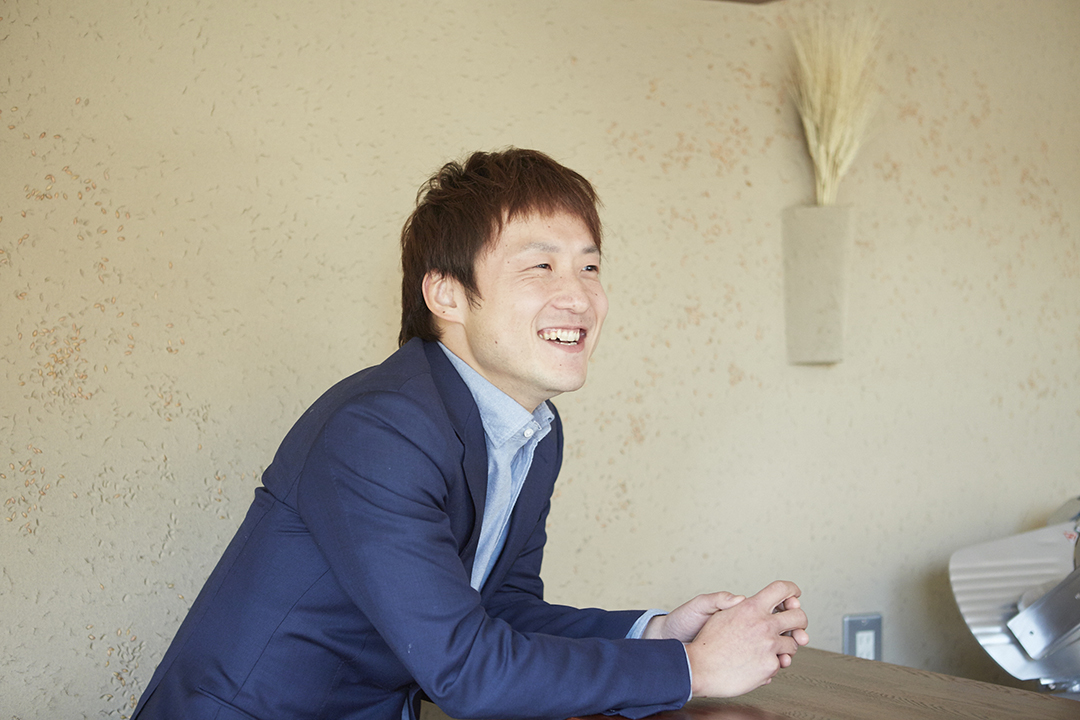 I guess you had worries about the location as well. How is the location affecting the sales actually?
– I am actually feeling the need of a bar here probably because there aren't many restaurants or bars in this area. I feel there aren't enough bars in residential areas though many people actually want them. I think it was a good suggestion from kusukusu Inc. to make the shop "full open" glass windows because people can easily see the inside.
You have achieved a monthly revenue goal 10 days after opening. What do you think was good?
I think there was an "opening boom" too in the first month, but I think people who come here have a clear motivation to enjoy "the Best Draft Beer". Because we could make a strong and clear shop concept, the people who want to enjoy high quality beer get attracted to my shop, I think.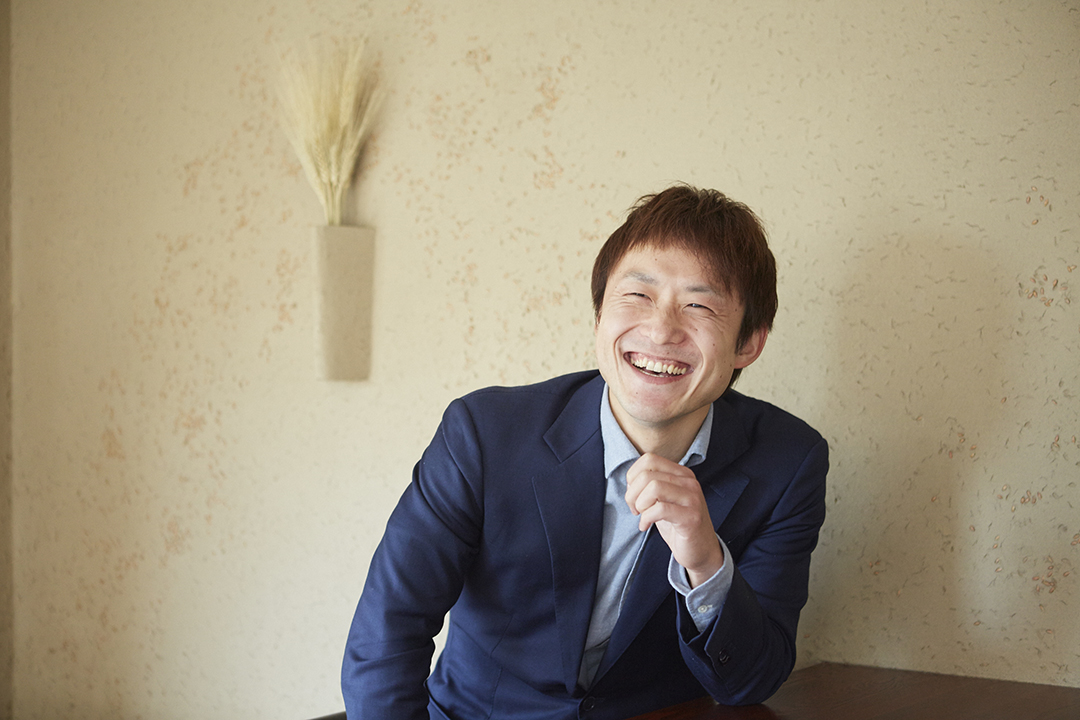 I heard that you are hiring a person since your business is doing well. How did you find him/her?
I had a friend who wanted to work at my shop. I have trusted in his possibility and future. Now I am considering to open a second shop, so I am hoping to have branding sessions with kusukusu Inc. including the new staff. I hope to make an environment where staffs can pursue their goals. I think training and growing the staffs is harder than increasing the sales.
Is there anything you are struggling with right now?
Because my shop is specialized in beers, it is not for everyone. I think I need to attract more of potential customers not by serving a large variety of menu but by good marketing strategy. It is also not easy to maintain the atmosphere of the shop. Of course I'm very happy that many people visit my shop, but because it is a place to enjoy alcohol, it is sometimes not easy to keep the atmosphere of the shop so that everyone could have a good time.
Do you have a message for those who want to open their own shops?
I have started to feel the importance of a strong shop concept especially after opening the shop. It is easy to be affected by a desire to increase the sales and get lost. So, it is very important to think about what you want to express and establish a strong shop concept. I was really lucky to meet kusukusu Inc. who helped me with far more than just interior design, such as shop branding or business management. I hope you could find the best partner for your business.