MANIERA

The Best Service for Each and Every Customer
13Dec.2017
We aimed at creating a space which makes a guest feel like they're having hair cut in the beautiful nature of "Shonan". Guests are limitted to only three in order to provide completely relaxing moment to each of the guests. The owner is one of our favorite clients, Minoru Fujii. We have designed interior, logo mark, and done the salon branding.
Let me hear the process of starting your own business as a private salon owner?
Considering the budget, I thought it would be better to start with a one-on-one style hair salon, instead of hiring people at once.
What's good and bad about running an one-on-one hair salon?
Since I have to do everything from payment to cleaning, I feel thankful for having had staffs who did them for me before, and at the same time, I feel it is tough to do everything on my own. But I can do things on my own pace without caring about other staffs, so I can focus better on my customers. Because I know my customers come to my salon, seeking one-on-one attentive, luxurious style, it is easier to grasp their needs.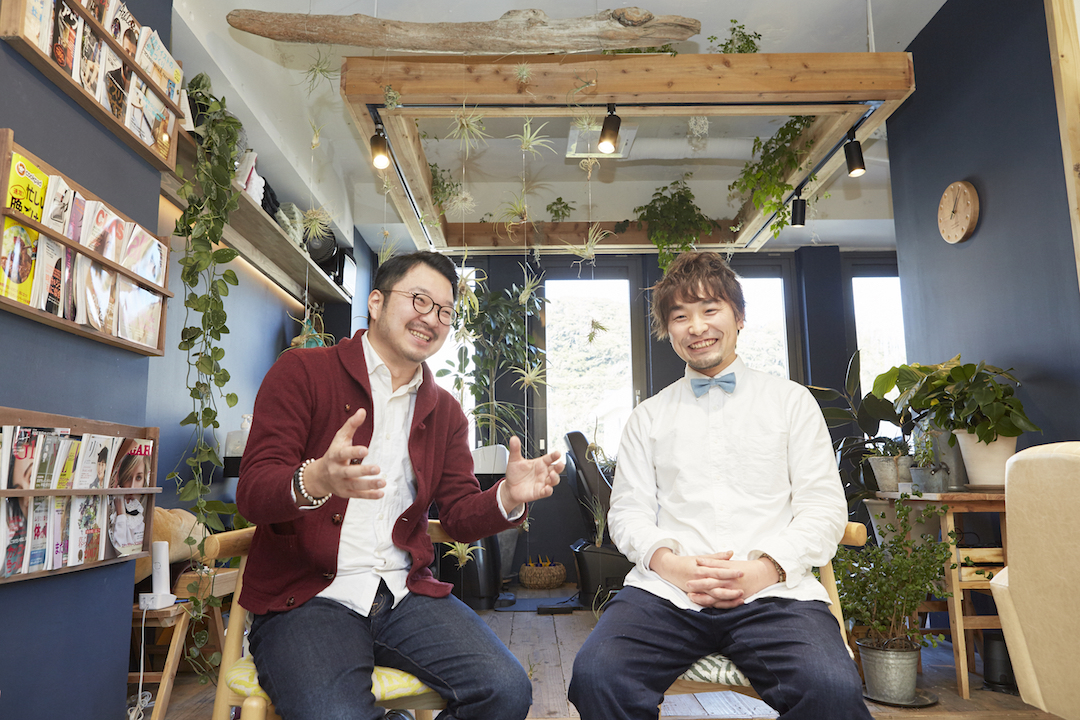 We have designed the shop interior as if a customer was having their hair maintenance in the beautiful nature of "Shonan" with lots of plants and the lighting effect. Have you had this image since before?
No, not at all. I only thought about starting anyway at first. I even considered to buy an existing starter package for a hair salon offered by a maker company. So I am really glad that I offered my project to kusukusu Inc. instead. I really mean it.
How did you discuss about the image?
When I first met the CEO of kusukusu Inc., Mr. Suzuki, I couldn't answer many of his questions such as salon image or a plan of operation. He has started with toughening me up. After deciding on the one-on-one style, he brought me an image of the interior and I really thought it was great. After deciding on the place to open the shop, Mr. Suzuki and I visited the property over and over again, and elaborated our image together.
How did you adjust the design and the construction fee?
Based on the image that kusukusu Inc. suggested me, I asked them to give me an estimate fee for the construction. We have adjusted the design a little to fit in my budget, and I asked kusukusu Inc. to decide the schedule of the construction.
Even though there were some troubles such as a leak in the roof after we started the construction, kusukusu Inc. took the responsibility to settle the problems even though the fault was not on them. I really appreciate their work and smooth construction. I could open the salon on the expected day.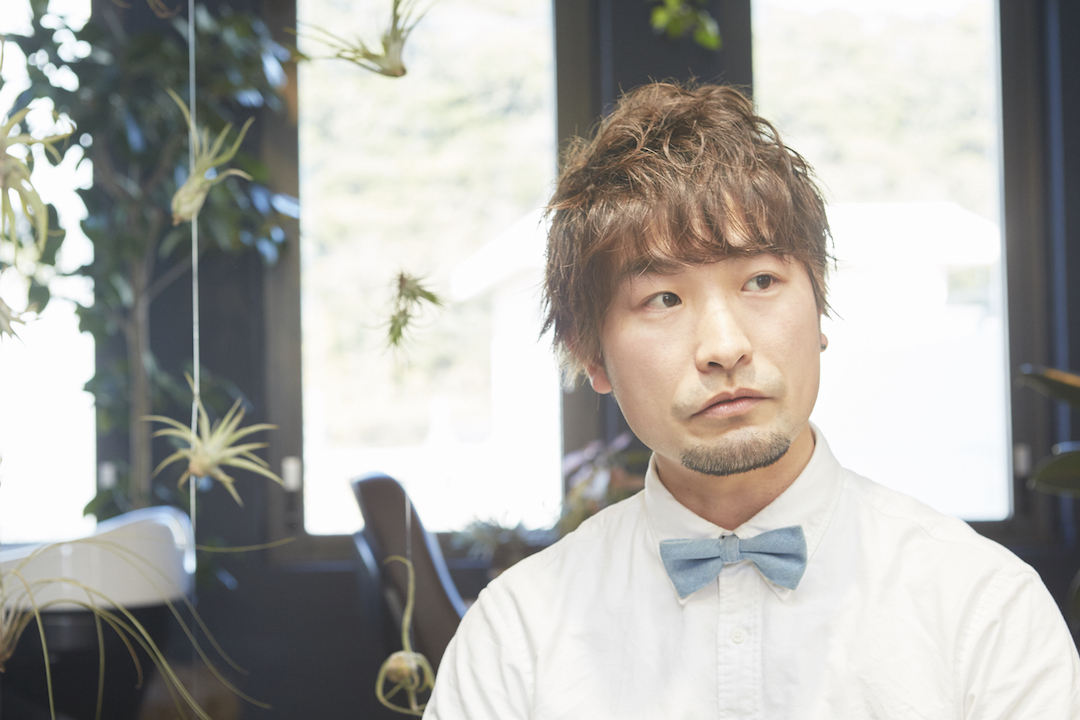 What made you decide to open your salon at Zushi area?
I have seen quite some properties but couldn't decide on the one. At last, the area of Zushi and Kamakura were left for my choice. Then I found this property, and a friend of mine who is a hairdresser introduced kusukusu Inc. to me. The image kusukusu Inc. suggested and the atmosphere of this property matched very well, so I could decide on this place very smoothly after that.
We have made the salon concept as "Creating a Healing Time Where Women Can Forget Their Daily Lives". What kind of customers actually visit your salon?
Many women who just moved to Zushi and are looking for a hair salon visit my salon. The current task is to increase the number of regular customers.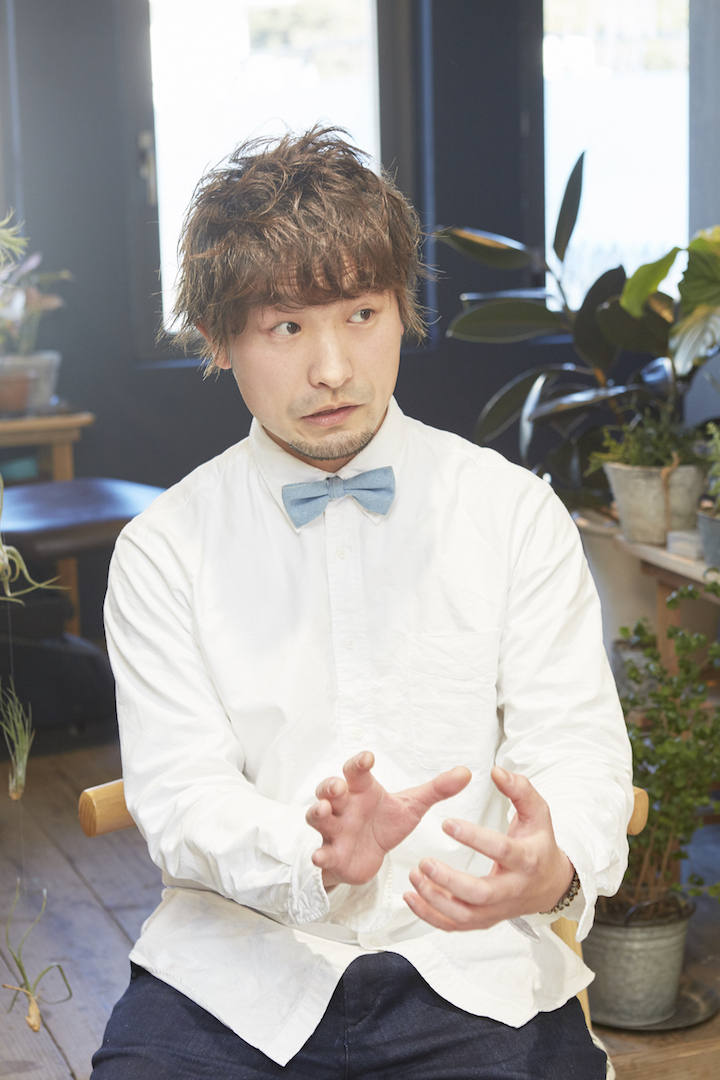 Is there any differences in the reality from the expected situation such as about customer stratum?
– Regarding customers, the same type of customers as we expected visit here. I can feel that people who come here are seeking an attentive, luxurious time at hair salon. Many of them have found my salon online.
There are many competitors around this area. Is there anything you are doing to make your salon outstanding?
I think there are two main things that make this salon special; one-on-one style and the salon interior. There are not many salons that care so much about the details of the interior, using a lot of natural plants like this. I am also using a special pair of scissors, but I feel the customers coming here care more about the salon atmosphere and my personality than my hair-cutting skill.
The salon is located at the fourth floor of the building. Are there any good and bad points? Is there anything you are doing to cover the disadvantage?
At first, I had a confidence without a reason. I thought it was going to be alright once I started. After I actually opened the salon, I've found out that local people knew every shop in this building. Because it was rare that there is a hair salon in this building where most of the tenants are restaurants, many people got interested in my salon. Also because it is not located along the street, it is easier to produce a private atmosphere. Yet it is true that it's hard to be recognized. So I am using the internet or leaflets for increasing the recognition.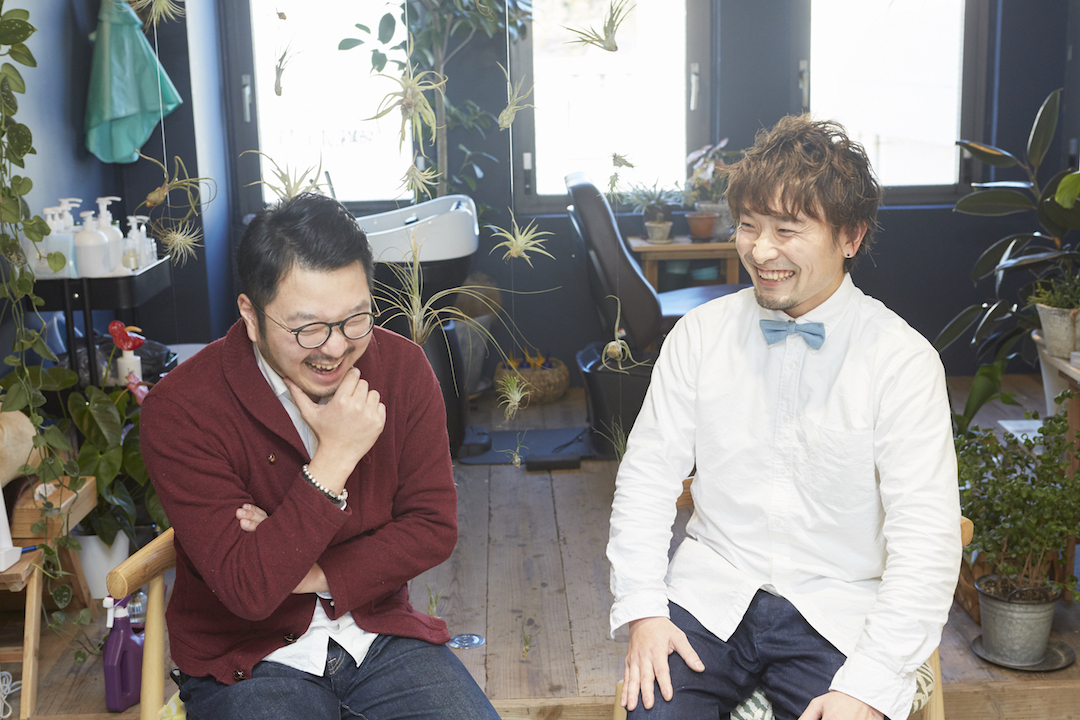 Do you have any messages for those who are planning to start their own business?
I didn't study enough about running a business and had not enough knowledge at first. I was trying to move forward only with the energy. So I was very lucky to meet kusukusu Inc. who increased the energy as well as giving me helpful advice and guidance. I am very satisfied with everything they did for me from the design to shop branding.
I personally feel it was also important to be confident and energetic. The shop beyond my confidence was eventually created, so I am very thankful everyday as I work here. I would like to keep improving and growing up like the plants at my salon.