fururi

The Design That Harmonizes with Nature
13Dec.2017
"Fururi" is a cafe&bar owned by a young lady, Eiko Ota. We aimed to create a place where people can relax and be themselves. We, kusukusu inc., have designed its interior and exterior,logo marks,home page, and done the shop branding.
How did you search design and construction companies for your café?
Firstly, I have read a book for the people who wants to open a café. Then, I used a website that matches those who want to open a shop and design +construction companies.
How did you decide to offer us your project?
When I chose my favorite works (café interiors) on the website without seeing the names of the designers, I picked five works, and three of them were designed by kusukusu Inc.!
I have thought about why their works attracted me, and I realized your way of using the lightings was very attractive and effective.
We have introduced an construction company to you from our side. How was their work?
Well, I had a ramen with the boss of the construction company yesterday! He is very easy-going and I could say anything I needed to say without hesitating because we could have built a trust between us. He does not run away from the troubles and difficulties. I see us like comrades that can work toward the same goal. We are like friends but at the same time, he does his best work no matter what. I am very happy with their work.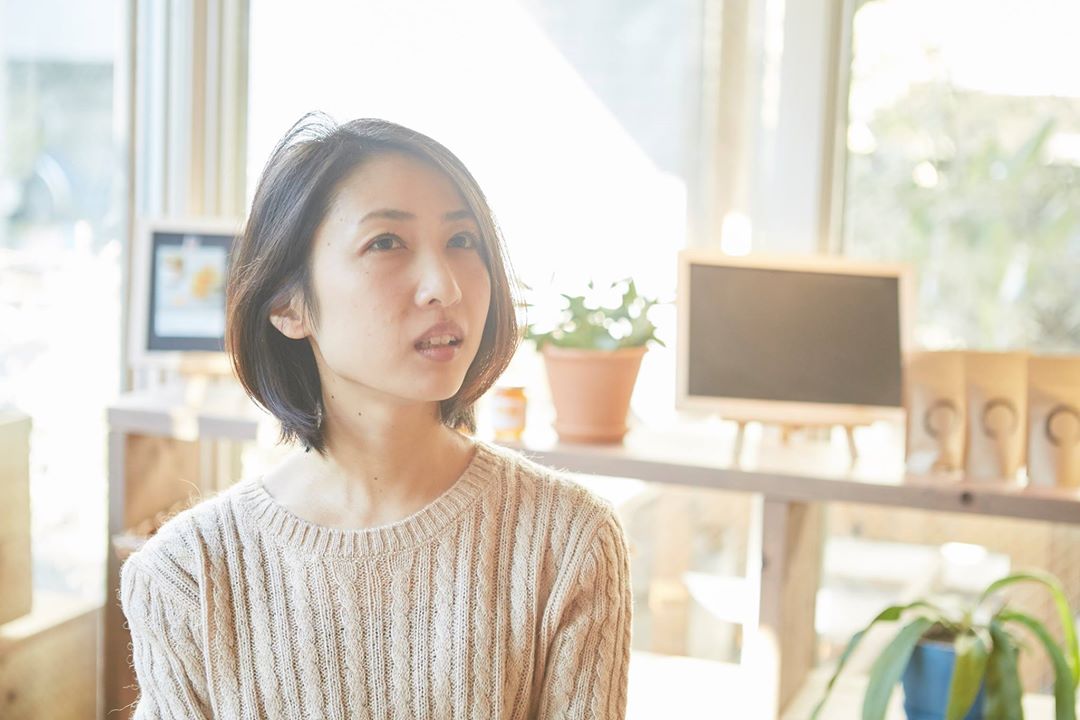 You had already decided on a property to open when we met. Did you also have a rough idea of the opening date?
I was thinking that would be 6 moths later at first, but luckily I have found a great place to open my café, so the schedule got shortened to 3 months. Well I am happy to find this amazing place anyway.
When did you start to think about the concept of your café?
I've always loved to find my favorite cafés, but I have started to have concrete ideas for my own store after I decided the place to open it. I think different locations have different atmospheres, so I have thought about what to express in this particular area, "Yutenji" in Tokyo.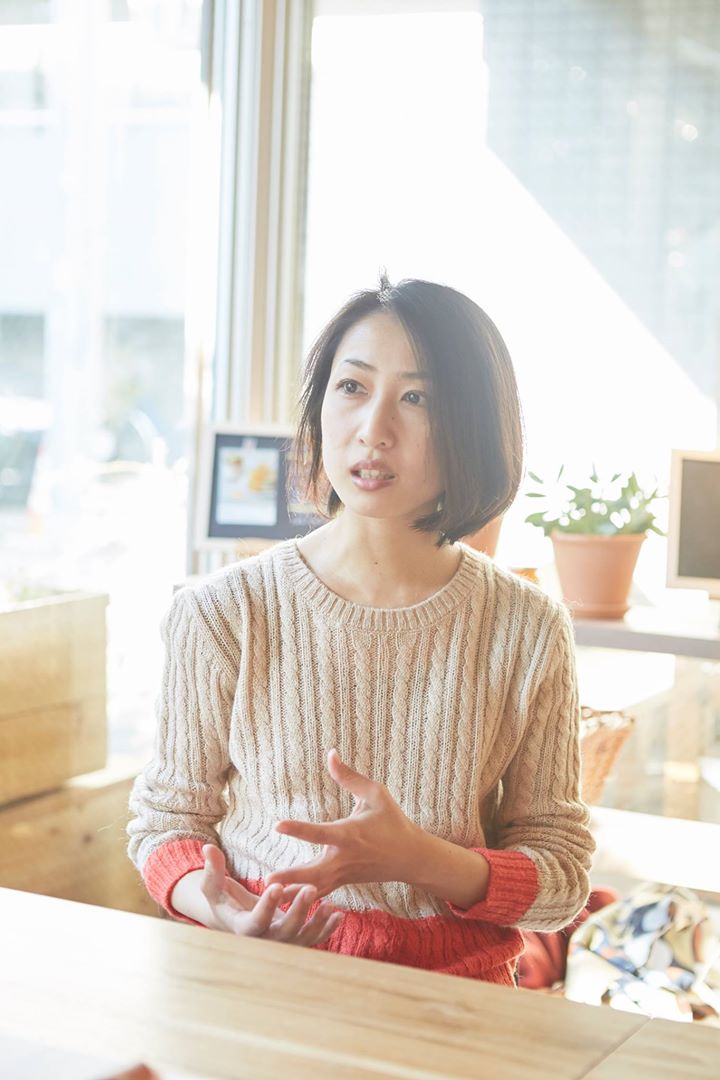 The café is located near the station in the residential area, did you research about the surrounding environment?
After I have decided on the property, I have visited some shops in this area or chatted with neighbors, and also observed the stream of people at different time of a day.
What have you found from your research about the surrounding environment? Anything to share?
I have realized there are more elderly people than I thought and they are very friendly. People near the shop location are not tourists but usually local people, though this place is located not too far from the central of Tokyo. This town has the mixture of the traditional culture and the inspirational, cutting-edge atmosphere that is, like, young people are starting their own business. I love the culture and environment of this town and hope my café will be loved by the people here.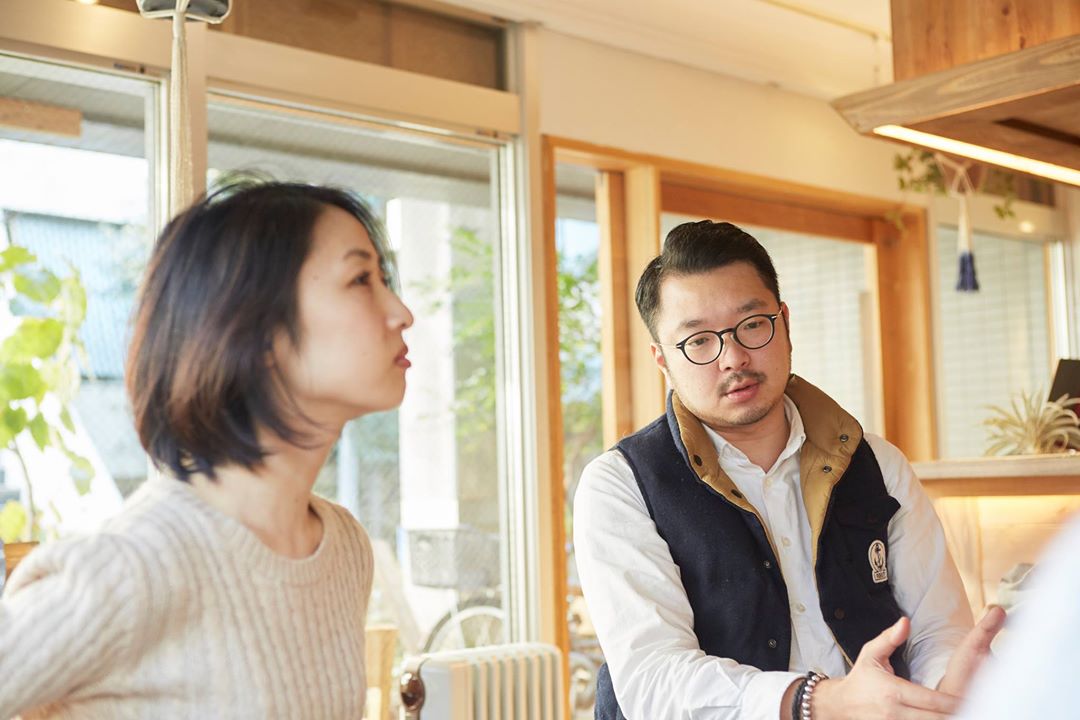 We have suggested to create a recycling-based, sustainable environment at your café. Can you share your thoughts about it?
To be honest, I didn't have thought about the environmental-friendly systems at all before, so it felt quite new to me at first. But as I research and deepen my understanding about it, I have realized that is actually very similar to how my grandmother lived her life in a countryside of Japan. I don't really like to be categorized as "eco" or "sustainable" which may sound like a "trend", but it is actually only natural thing to do on earth. Inspired by your suggestion, I have decided to use paper cups and napkins made from the wood cut by the necessary thinning (FSC certified products). Though I thought it was a great idea, I didn't feel any pressure from your side, so I could relax myself and deepen my own understanding and decided to start with what I can do.
Do you have any goal or aim?
I would say…I'd like to make fans of my café. I don't really need MANY people to know about my shop or I am not planning to make an enclosed community just for local people. I would rather want to make a café that people think of at some points in their daily lives. A place where people can come by easily. But first, I would keep doing my best to serve delicious cups of coffee!
Is there anything that makes you feel you made a good choice to offer your project to us?
Yes, definitely. I am very satisfied that you have created the amazing white sheet of paper for me to color from now! I mean the white sheet of paper as the interior and exterior of the shop, and also brand concept. You have given me many creative ideas as well such as the sustainable café eco-system or artistic walls made with pieces of used clay pots. I can't thank you all enough for the great ideas and the basement of the shop that you have created for me.