Siblings owner
Makoto Fujii
×
Representative at kusukusu inc.
Ryu Suzuki
This is the first shop of the owner who has hope to support local businesses in Kamakura. When his family and he found the empty property only two minutes away from Kamakura station, they almost immediately decided to open a cafe there. We, as kusukusu Inc., participated creating the local-friendly cafe with this very warm and happy family. The interviewee is a son of the family and the owner of Cafe Siblings, Makoto Fujii.
Tell me how you have decided to open your shop?
Originally, my family and I were thinking about opening a shop together someday in the future. In February this year, I just quit my job and was helping my dad's business, and one day, my family and I were taking a walk and happened to find an empty property. We liked it immediately, and decided to open our shop there almost at the first sight. The property made us decide to open a shop. We have started to work on the shop concept and the interior design in February, and finished them, thanks to kusukusu Inc., in two months. Luckily, we have managed to open the shop before "the golden week" (a holiday season in Japan) begins.
What about the property made you all decide to open a shop there?
It was a first instinct. Once we entered the place, we noticed a lot of sun light comes in and wind blows in a very good way because of many windows. Usually, there should be "a business plan" first, and then, based on the numbers of the renting cost, seats and all, people decide on a property. But we were not like that. I think we were lucky that we could decide on the property with the first impression without too much financial restrictions.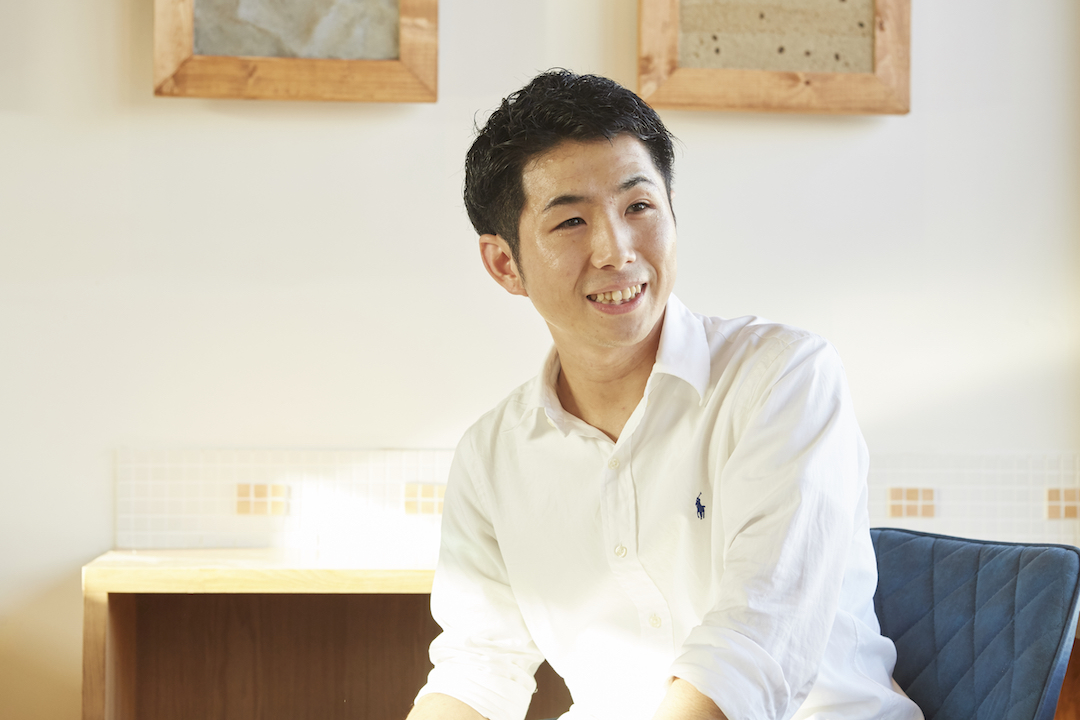 How did you look for a design company and a construction company?
At first we tried to do everything on our own, but soon realized that there will be no consistency if each of us try to do what we want to do. So, we started to look for a local design company who could help us and picked kusukusu Inc. just to give a call first. We weren't really thinking about offering the project yet when we called, but I could tell their service was really good even over the phone. That's how we decided to meet them in person and eventually offer the project.
How did you make the shop concept?
At first, my family and I were not seriously thinking about the concept but were thinking about what we wish to have at cafe. After meeting kusukusu Inc., our vague vision got polished and became clearer. They suggested us to set "a persona" and provided the marketing information as well. After having many meetings with them, we have managed to bring out the shop concept which would be the core of the shop with appeal and consistency.
Is there anything you focused on in order to express the shop concept?
We have focused on the atmosphere and the interior design. Considering the persona, which is 31-year-old female freelancer, we think the comfortable and stylish shop atmosphere and design are essential. We've trusted kusukusu Inc. for that, and we thought about things like food menu based on the interior design and atmosphere that they have created.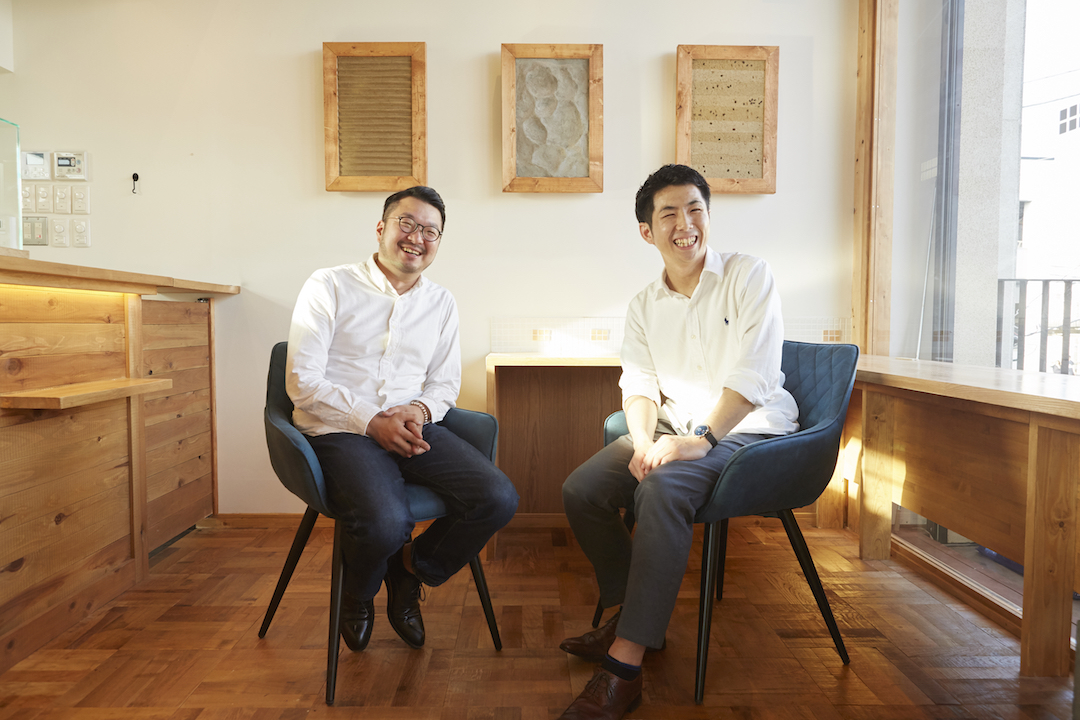 Now the construction is done, do you think you have managed to make the space that matches the concept?
Yes, definitely. It was even better than my imagination. I was impressed when I saw what was constructed. Especially I love the large glass entrance door of the shop that the designer suggested. At night, the atmosphere of the shop changes from that of day time by a magic of the lightings. I really appreciate that they made such an amazing space.
What did you focus the most when you thought about the menu?
The shop image is "a comfortable and well-equipped place for a 31-year-old female freelancer to do their work", so we stuck to the idea of food that can be eaten easily with one hand. Also, using our knowledge and experiences in food industry, we focused on making the system that each and every staff is able to make the food with the same high quality.
How many staffs do you have?
My sister and I (as the shop name says "Siblings"), and two other staffs who are our friends. My sister and I can work hard even during the difficult times because it's our shop, but I think it is very important to make the motivational environment for other staffs to feel the meaning of working here.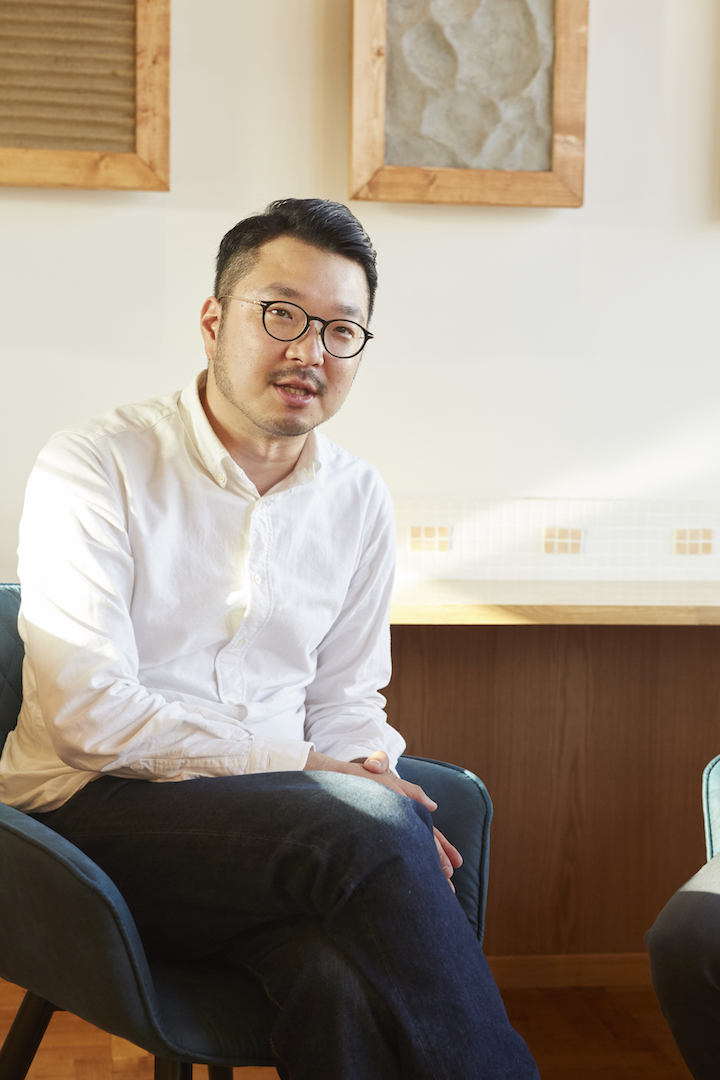 As of promoting the shop, kusukusu Inc. is helping to send out press releases of the shop. Is there anything else you all are doing for promoting the shop?
We have started using social medias, Instagram and Facebook before opening the shop, and have been trying to show our progress. We try to update three to four times a week. I think the target customers often check their social medias, so it is important for us to update our information frequently as well.
What's your goal or future vision?
We hope to build strong relationships not only with the target customers but also with the local people. We've just started, but I truly hope to collaborate with the local businesses and activate Kamakura as a town even more. Also, after establishing the firm foundation as a business, I hope to open a branch in 3 to 5 years. But first, I think we should do what we can do step by step. We can't wait to open and see our customers.